A thermal imaging camera captures distinct images of the targeted objects in total darkness without any illumination. That the ability to get the best image details and optimal intrusion detection in challenging imaging environments like rain, snow, fog, smoke provides an undeniable tactical advantage to maximize operational effectiveness respond quickly and stay safe for security professionals, making it the ideal choice for national defense industry and law enforcement department.
TC series products rich in interfaces, suitable for integration and secondary development, which has been widely used in the civilian industries.
TC series infrared camera is cost-effective and employs DDE image enhancement technique. They are for a wide variety of commercial, industrial and government applications to secure government institutions, airport, railway, bridge, harbor, tunnel, border defense, prison, warehouse, forest, nuclear power station, petrochemical installations, oil Refinery, Museum, high-end property, turning night today.
1. Case analysis of Industrial Surveillance System
Public Security Monitoring: Infrared monitoring systems are not blinded by the glare from the sun or artificial light. They produce a crisp image in practically all weather conditions no matter in the darkest nights or the bright sunlight. Thermal energy passes through many obscurants including smoke, dust, and fog. This makes them the perfect tools for security surveillance 24/7. They are being used intensively into many areas of national public security.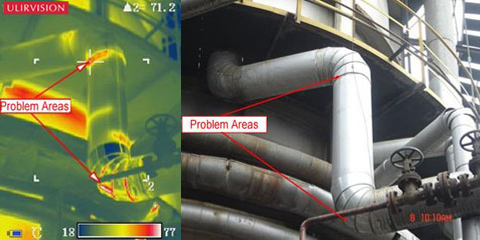 2. Industrial Security Camera System for Public Security
Infrared imaging makes those hide in shadows and bushes that trying to camouflage themselves become clearly visible on a thermal image, making it extremely useful weapon fighting criminals.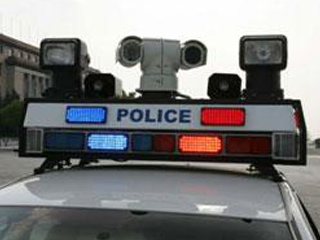 police vehicles patrolling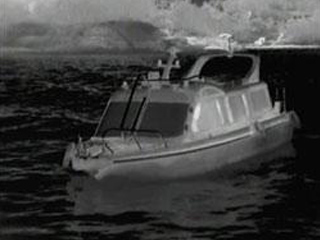 maritime search and rescue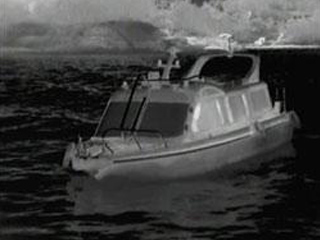 search hidden criminal