CIOE 2016-The 18th China International Optoelectronic Exposition, as the largest optoelectronic trade show in the world, takes place on September 6-9, 2016 at Shenzhen Convention and Exhibition Center (SZCEC), China.

ULIRVISION will participate in the CIOE 2016 and bring our frontier and high-end technologies and products which you cannot miss. At Booth #1D09 you can see the clairvoyance on the battlefield-thermal imaging sight, night searching tool - thermal imaging binoculars, sky monitoring tool -UAV thermal imaging camera, the patron saint of the mountains-dual spectrum thermal imaging monitoring system, each of those can make you feed your sight on, absolutely rewarding experience.
Come and meet us! ULIRVISION willing to meet you at CIOE 2016! Your support is the start of ULIRVISION success; join us and create a brilliant future!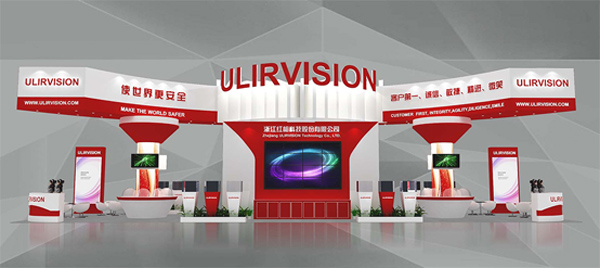 CIOE Show Hours:
9:00-17:00, September 6, 2016
9:00-17:00, September 7, 2016
9:00-17:00, September 8, 2016
9:00-16:00, September 9, 2016
Additional Information and Resources:
CIOE website: http://irlaser.cioe.cn/en/index.html
Visit us at Booth #1D09!
September 6-September 9, 2016
Shenzhen Convention & Exhibition Center
Shenzhen, China